Automatic Weather Station systems - Antarctic Meteoclimatic Observatory in MZS and Victoria Land
The Observatory main purpose is to contribute to the monitoring of global climate change. Standard meteorological parameters are monitored and additional data are obtained by measures of snow transport and accumulation in localities of scientific interest.The monitoring network consists of 16 automatic weather stations (AWS) operating all the year, round.They are setted in the area between 'Mario Zucchelli Station' (MZS, 74 ° 41 'S - 164° 05' E), the French-Italian 'Concordia' base (DC, 75 ° S, 123 ° E) on the Antarctic Plateau and the French base Dumont'Urville (DDU, 66 ° 40'S - 140 ° 01'E) towards Wilkes Land.
At OASI laboratories a laser rain gauge, an all sky camera and a Micro-Rain-Radar were maintained and left working during winter season. In OASI surroundings were installed a new ceilometer (VAISALA CL51) for cloud base measurement up to 15 km and a Total Rain weighing Sensor TRwS for snow precipitations.
Simple
Identification info 
Date (Publication)

2019-12-30
Identifier 
Status

On going

 
Spatial representation type

Text, table

 
Topic category

Climatology, meteorology, atmosphere
Maintenance and update frequency

Periodic

 
TROPOSPHERIC/LOW LEVEL CLOUDS (OBSERVED/ANALYZED)
WEATHER/CLIMATE ADVISORIES
WEATHER RESEARCH/FORECAST MODELS
temperature
wind direction
meteorological parameters
solar radiation
weather data recorders
wind velocity
pressure
troposphere
humidity
SOLARIMETERS
AWS
BAROMETERS
THERMOMETERS
Hygrometers
WIND PROFILERS
Victoria Land
Terra Nova Bay
Mario Zucchelli Station
Resource constraints 
Use constraints

Other restrictions

 
Other constraints
Resource constraints 
Access constraints

Other restrictions

 
Other constraints
Associated resource 
Title

PNRA project OSS-09 Antarctic Observatory Meteo-climatic in MSZ and in Victoria Land 
Association Type

Dependency

 
Initiative Type

Project

 
Associated resource 
Title

XXXIV Expedition PNRA Italian Campaign to Antarctica 
Date (Validity Begins)

2018-11-01
Date (Validity Expires)

2019-11-01
Edition

XXXIV Expedition 2018-2019 
Association Type

Dependency

 
Initiative Type

Campaign

 
Language

English

 
Character encoding

UTF8

 
Distribution Information 
Distribution format
OnLine resource
OnLine resource
Data quality info 
Hierarchy level

Dataset

 
Report 
Result 
Title

COMMISSION REGULATION (EU) No 1089/2010 of 23 November 2010 implementing Directive 2007/2/EC of the European Parliament and of the Council as regards interoperability of spatial data sets and services 
Date (Publication)

2010-12-08
Explanation

This data set is conformant with the INSPIRE Implementing Rules for the interoperability of spatial data sets and services 
Pass

true  
Resource lineage 
Statement

Meteoclimatic monitoring, data acquisition for research, and data entry in the global network (GTS) of the world organization for meteorology (WMO) for the implementation of meteorological models. 
Hierarchy level

Dataset

 
Reference System Information 
Hierarchy level

Dataset

 
Instrument 
Identifier 
Type

Vaisala Milos 200 
Description

10m 
mdb:MD_Metadata
Metadata identifier

urn:uuid / e7da4aee-c2a3-4fb6-883f-027704a9aac3
Language

English

 
Character encoding

UTF8

 
Parent metadata
Date info (Revision)

2021-05-05T08:07:54
Date info (Creation)

2020-05-25T10:12:00
Overviews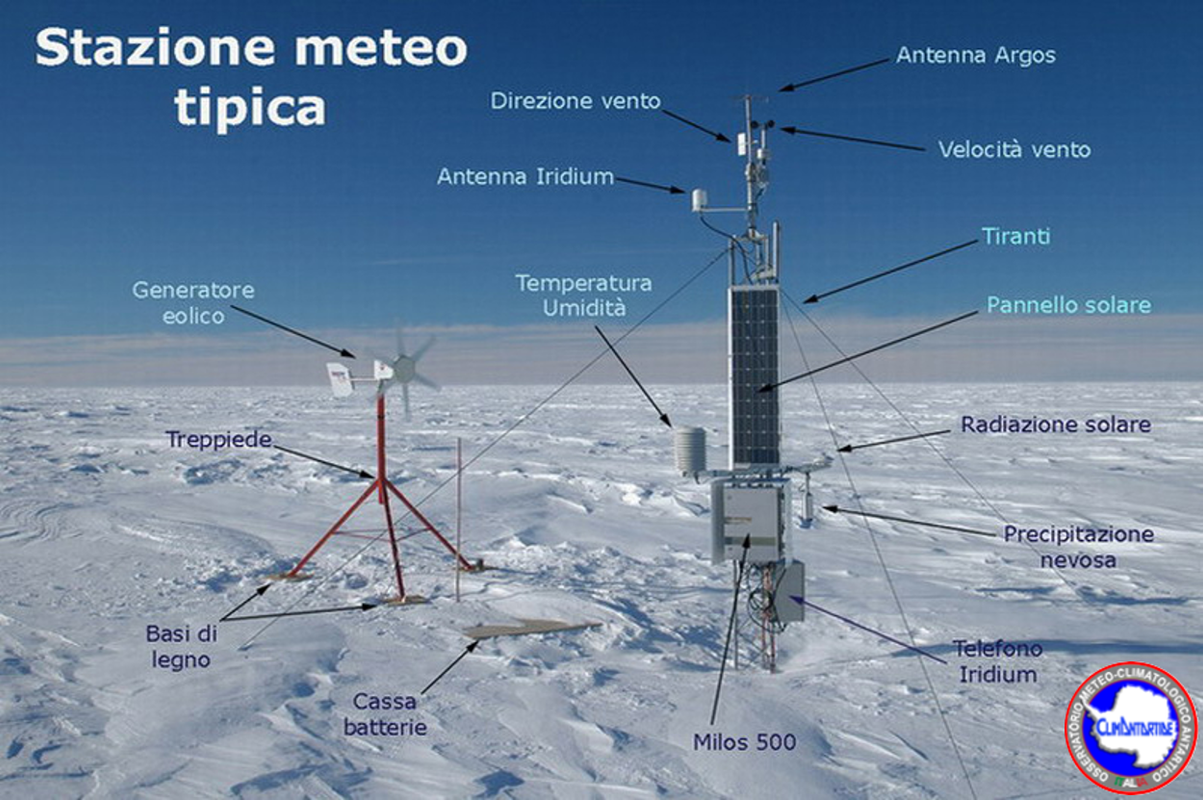 Spatial extent
Provided by
Associated resources
Not available