Radiosonde DomeC - Antarctic Meteoclimatic Observatory in Concordia
Monitoring of climate data in the area of the Concordia station, at Dome C, from the XXXIV Antarctic campaign using radiosonde system (RDS) DOMEC. The climate parameters monitored are: Height (gps position), Pressure, Temperature, Humidity, Velocity of wind, Direction of the wind. The data are obtained doing upper-air measurements. Data are collected every day at 12UTC, all year round. The DOMEC is active since 2006-01-19. The RDS (VAISALA RS92) is launched into the atmosphere coupled to a balloon inflated with helium. The sonde rises with a speed of about 2-5 m / s up to a height of between 20 and 25 km. During the ascent all the parameters are acquired. The data obtained are coded both in a digital format (BUFR) and in text format and entered into the global network (GTS) of the World Meteorological Organization (WMO).
Simple
Identification info 
Date (Publication)

2019-12-30
Edition

2018 - 2019 
Identifier 
Purpose

The Observatory's main purpose is to contribute to the monitoring of global climate change by working in cooperation with other countries operating in the area. Have been monitored standard meteorological parameters integrating them with measures of snow transport and accumulation in localities of scientific interest. The Observatory provides data to the national and international scientific communities. 
Status

On going

 
Spatial representation type

Text, table

 
Topic category

Climatology, meteorology, atmosphere
Temporal extent 
Time period

2018-11-01 2050-01-01  
Maintenance and update frequency

Periodic

 
STRATOSPHERIC CLOUDS (OBSERVED/ANALYZED)
WEATHER/CLIMATE ADVISORIES
WEATHER RESEARCH/FORECAST MODELS
position (location)
weather data recorders
wind direction
meteorological parameters
humidity
temperature
pressure
wind velocity
RADIOSONDES
GPS
THERMOMETERS
WIND PROFILERS
Hygrometers
BAROMETERS
EAST ANTARCTIC CONTINENTAL SHELF
ANTARCTICA
Wilkes Land
Dome C
Concordia Station
Resource constraints 
Use constraints

Other restrictions

 
Other constraints
Resource constraints 
Access constraints

Other restrictions

 
Other constraints
Associated resource 
Title

XXXIV Expedition PNRA project 
Date (Validity Begins)

2018-11-01
Date (Validity Expires)

2019-11-01
Edition

XXXIV Expedition 2018-2019 
Identifier 
Association Type

Dependency

 
Initiative Type

Campaign

 
Associated resource 
Title

Project OSS10 - PNRA14_00100 
Identifier 
Association Type

Dependency

 
Initiative Type

Project

 
Language

English

 
Character encoding

UTF8

 
Data quality info 
Hierarchy level

Dataset

 
Report 
Result 
Title

COMMISSION REGULATION (EU) No 1089/2010 of 23 November 2010 implementing Directive 2007/2/EC of the European Parliament and of the Council as regards interoperability of spatial data sets and services 
Date (Publication)

2010-10-08
Explanation

This data set is conformant with the INSPIRE Implementing Rules for the interoperability of spatial data sets and services 
Pass

true  
Resource lineage 
Statement

The main objective is to describe Meteorology and Climatology in the area of interest, providing continuous meteo-climatological data and information, according to standard and reliable procedures, making use of robust methodologies and testing new approaches. 
Hierarchy level

Dataset

 
Reference System Information 
Hierarchy level

Dataset

 
Instrument 
Title

RDS DOMEC 
Type

system VAISALA Digicora III - probe VAISALA RS92 
mdb:MD_Metadata
Metadata identifier

urn:uuid / 5735783a-096c-4735-ade7-bb3115b2c7ea
Language

English

 
Character encoding

UTF8

 
Parent metadata
Date info (Revision)

2021-05-05T08:26:10
Date info (Creation)

2020-04-08T15:00:00
Overviews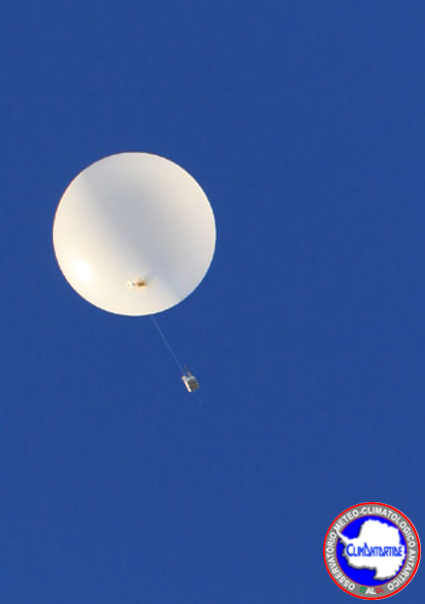 Spatial extent
Provided by
Associated resources
Not available